How to gain muscle? Nutrition, Exercising and Healthy Lifestyle
how to gain muscle
Samantha Clayton, encourages you to reach your Level 10 with the support of your wellness coach.
Watch this educational video to help your muscle mass potential.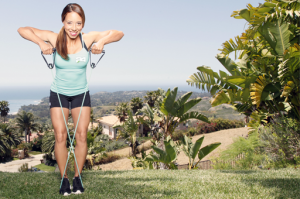 Samantha explains how you can start to gain muscle. It's a combination of the right nutrition, good exercise and a healthy lifestyle.
It all starts with a body analysis. Ask your personal coach to do so. With the results your coach can make the correct nutrition and exercise plan.
A good plan provides you with the necessary nutrition at the right time. Combined with a workout plan it will give you a fantastic result, and you know how to gain muscle in a healthy life.

Follow us






Share your thoughts