Be a Highly Effective Leader in the Digital World
The digital revolution has changed the way businesses, societies and humans operate. It demands constant evolution, reinvention and innovation. We need highly effective leadership. Leaders in the digital world need to be agile, open minded, and collaborative to navigate the challenges.
What make highly effective leaders:
1. Empower people
The greatest leaders genuinely believe in the well being of their teams. They empower people and create a synergy effect where the sum total of efforts helps everyone in the team accomplish more.
The job of a leader is to grow people where they can rise to their best. Great leaders have empathy and sensitivity to people's' needs. They are persistent in the pursuit of improvement for themselves and their teams.
2. Foresight and focus
Today digital technologies drive most organisations. The technologies are disrupting old businesses and bringing new evolutions. The best leaders have the foresight to understand what the future will hold for them. Because they are quick and adaptive but focused on what they want to achieve.
3. Global outlook
The digital world is interconnected. It is relatively easier today, to build things and reach more people than ever. We attract opportunities by looking for global distribution models and collaboration.
4. Building strong relationships & trust
58 percent of people say they trust strangers more than their own boss. It's shocking, but true. The culture of trust is built by open communication. You embrace your team's faults as well as their strengths. In fact you only win when your team wins.
Great leaders communicate, operate with transparency and never mislead their people. You build trust by being trustworthy yourself.
5. Accomplishments, not just activity
In the digital age, getting busy doing nothing is quite common. Even the best ones are led into the trap of mistaking activity for progress. The most effective leaders are able to draw the line between activity and results. They leaders are able to set benchmarks that result in progress oriented work. We need to understand the value of time, prioritise stuff and get things done. Benchmark your progress with the right metrics to achieve the key result areas.
6. Develop more leaders
A great leader develops more leaders at all levels. The reason it becomes more relevant in the digital world is because decisions need to be taken at all levels. It is no longer the top down approach. For many decisions and actions, the top leaders depend on advice from those working down the ladder.
People working on actual problems should be empowered to make their own decisions. As a leader, you have to trust their knowledge and guide them to acquire more skills.
7. Self organise, learn and grow
When opportunities are limitless, it is important to identify key focus areas beyond the hype, noise and fads. Pick the right trends that help you in your quest for sustainable success over a period of time. Learn the ability to build teams which have the capacity to self organise, learn, and grow together. The knowledge base keeps evolving in the digital world so it is indispensable to keep yourself updated.
8. View failures as experiments
It takes time to get things right when you are innovating. Leaders give space to people to fail, experiment and build incredible things. Leadership is often tested during failures. The digital world needs constant evolution, innovation and to reimagine new business models.
Channelize learnings from failures to build better solutions. The best leaders encourage their teams to experiment, evolve and build incredible things as a result.
9. Unflinching faith and commitment
What separates great leaders from ordinary ones? It is often the courage, conviction and the unflinching faith in their mission. It is the commitment and drive towards making something happen. They give it everything.
Leaders are driven by a higher purpose and they are ready to sacrifice things to achieve it. They think long term and they don't give up until they're done.
10. Stay fit to be productive & effective
When you're energetic and ready to go, the team picks up the cues. The best leaders prioritise their health, exercise and stay fit. It helps them add more time to their day and makes them more productive. The leadership role demands intense concentration, high energy and ability to handle stress.
The digital world is an age of communication, transparency and empowerment. Leaders in business today are influencing relationships with other countries.
Which one of the above 10 leadership attributes resonated most with you? Let us know your thoughts in the comments below!
source – addicted2success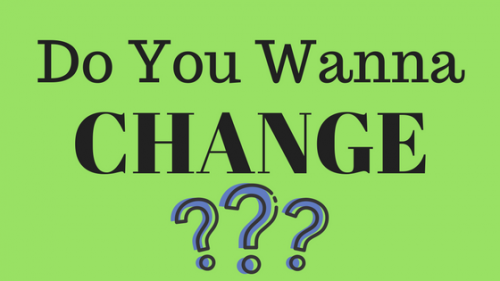 More Personal Development articles
Follow us






Share your thoughts