Embracing Work from Home – A Modern Approach to Career Development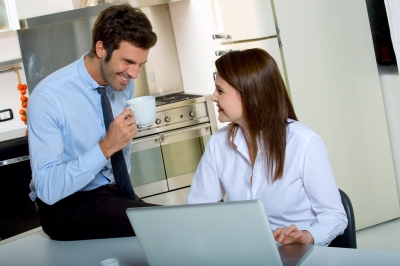 Since our inception in 2000, work from home has gradually evolved from a budding trend to a popular career choice. The demand for work-from-home opportunities has grown significantly, with many individuals actively seeking these options for full-time, part-time, or supplemental income.
To find the ideal work from home opportunity that suits your needs, consider the following factors:
Pursue a field or product that fascinates you – Remote work can often be an isolating experience without regular interaction with colleagues. To maintain motivation and enthusiasm, it's essential to be genuinely interested in the product or service you're offering.
Seek a robust support system – As a remote worker, you may have questions, particularly in the initial stages. A strong support system ensures prompt and accurate responses to your queries. Additionally, look for a training program that allows you to learn while you earn, enabling you to generate income from the very beginning.
Find a mentor or coach – Having a reliable and trustworthy mentor is invaluable in guiding your remote work journey. Even the most successful individuals on Earth have coaches to assist them. Your mentor should be available to provide advice, answer questions, and facilitate learning.
Opt for a scalable work system – Choose a remote work setup that allows for growth and flexibility. It should enable you to increase your working hours and earnings when desired. As life evolves – children grow older, expenses increase – it's crucial to have a work-from-home structure that can adapt alongside you.
Remote work is no longer just a fleeting trend; it has established itself as a sought-after lifestyle that countless people aspire to embrace.
Discover the Benefits of Working from Home: Unlock Your Free E-Book "11 Steps to Start Your Small Business"
Are you considering a work-from-home career and exploring ways to kick-start your entrepreneurial journey? We have the perfect resource to help you navigate the world of remote work and launch your very own small business.
Download our complimentary e-book, "11 Steps to Start Your Small Business," and uncover valuable insights and practical tips for creating a successful work-from-home venture. This comprehensive guide will empower you to take charge of your professional life and achieve the flexibility and freedom that come with working remotely.
Don't miss this opportunity to transform your career and embrace the work-from-home lifestyle. Click the link below to claim your free e-book and embark on the exciting path of entrepreneurship today!
Download Your Free E-Book: "11 Steps to Start Your Small Business"
work from home
Follow us