Six exciting tips to increase your Facebook Live engagement
Facebook Live Engagement
Whether you are brand new when broadcasting Lives,
or a seasoned veteran when pressing the "Go Live" button,
you always want to be sure that your live creates as much involvement as possible.
Because, as you probably know, engagement is the name of the game.
It is one of the most important factors for who actually gets to see your messages and for how many users you can reach, both in terms of organic and paid traffic.
Simply put: the more interesting your content, the more effectively you can spread your message.
Below you will find 6 tips which are a bit different than you may have already heard.
describe your life
It may seem simple, but it's good practice to describe your Facebook Live to generate curiosity.
So first give a thorough, curious and exciting description.
People need to ensure that they can actually watch and handle your content.
Give them a compelling reason to click – think of the title of a blog post!
start with energy
You may not intuitively start your broadcast as exciting as you should.
Why not?
Well, if you press the "Go Live" button, there is no one yet!
You cannot see viewers; nothing happens.
So you wait.
But if you don't watch out, a few minutes pass without you understanding the flesh of your content.
Only, you want to make sure that your live notification means something to your audience.
That means that you have to be excited, entertaining and engaging with your content when you click the "Go Live" button.
Don't wait a minute or two until you're warmed up!
You must be ready to go.
It's showtime!
connect in a meaningful way
It is crucial to warm up and train your audience to get in touch with you.
If you do Facebook Lives, you probably know the specific language and tactics that people use to create engagement.
You could say…
"Let me know if you keep an eye on me live"
Or…
"Let me know when you watch the replay."
But be original.
You want to stand out in the peloton.
Bring something original to your live content
Facebook Live also has something called "Discussion Mode" and is activated when the responses reach 100 characters or more.
When that happens, the Facebook algorithm thinks …
"This person has a meaningful conversation. They are involved with the person who is live. They probably have some kind of discussion, some kind of in-depth conversation."
When that happens, you get more reach on your Facebook life.
It may take a while for your audience to reach the discussion mode.
build community
You can display a word of the day, a color of the day, or maybe a filter of the day, or something like that.
Let's say you and your audience had a filter of the day, maybe just some type or hashtag that's in line with your branding.
Why do that?
You're creating originality; something around you that's not just branding you, but also generating a lot of interest for people.
Think about creating some kind of special "thing" with your audience.
Think of something creative that will get people excited about wanting to join you live.
Creating that special interest and sense or community for people can go a long way.
drop links consciously
Watch out where you put links – don't put them in your description or as the first comment in your Live.
When you drop a link in your Facebook Live description, it triggers the Facebook algorithm as a link post.
Facebook gives link posts less reach, because its goal is to keep people on the platform as long as possible.
If you're sending viewers to a link to a webinar, a capture page, a blog, or anything else like that, you're driving them away from Facebook.
And Facebook doesn't like that!
Also:
Don't put a link in the very first comment, either!
Because there's an algorithm for that, too.
Instead, go live, finish the live, and then edit your Facebook Live afterwards.
Say something in the live like…
"I'm going to put a link in the comments section."
Then, after the live is over, after all of the comments from your audience, then you put the link in.
create urgency
Let's say you go live and tell your audience…
"You better join me live within the first 24 hours, because this post is going away."
You follow up with a child or countdown …
"Okay, you guys have 12 hours left."
"You have 6 hours left."
"You have one hour left to view the live content."
When the time is up, you change the sharing settings on your Facebook Live to "Only Me," so only you can view the content.
When you do that, you're creating scarcity.
You're creating interest.
"Oh my gosh, the content is going to be gone soon. It's not just there for me to view any time I want. "
That builds you up as an authority in your space.
source – EliteMarketingPro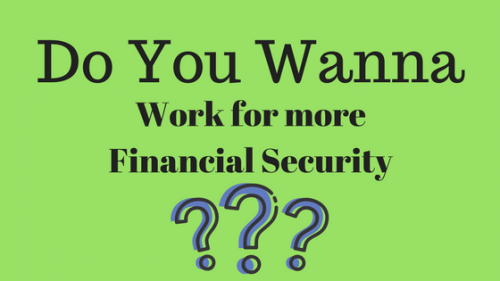 Facebook Live engagement
Follow us






Share your thoughts