Many want to become a wellness coach.
How do you become one?
What's a Wellness coach?
Wellness has many meanings, based on who you are talking. Support clients in creating lifestyle change, is being a wellness coach. Let the customers get more of what they mean with wellness. So listening to the person, and understand their meaning of wellness, is key of being a wellness coach.
Not all trainers and nutritionists are wellness coaches, however many wellness coaches are personal trainers or nutritionists. The working method however differs. As a nutritionist or trainer you provide information, guidance and motivation.
The approach for a wellness coach is different. The customer will give the answers with help of the coach. Of course there will be the opportunity to educate and share information. A coach empowers the client to see the best path to come to long term changes. A wellness coach will help to find compelling reasons to make healthy lifestyle decisions, rather than telling what should be done to make a change. The customer will get motivational tools, goals and self discovery.
Get your training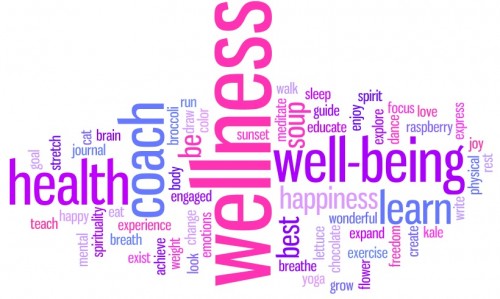 At moment there are no requirements to become a wellness coach. But be ready to explain your potential customers why you are a coach.
What training do you need then? A strong foundation in nutrition, exercise or stress management will help. A coach training program can be recommended. In fact the willingness to learn is most important. You get many opportunities to learn, and get better, but you need to take them. On the go, you will get the answers.
A step by step plan, gives you the opportunity to learn on the field, while you do your first steps in this exiting business.
What about the future?
As being a wellness and business coach since 2002, I've seen an evolution. In the beginning not many were aware of the importance of a coach (except in sport). Now, more and more, people understand the importance of a coach. Several times a day I get the question how they can become a wellness coach to.
This change in mentality proves for me that there is a growing opportunity for wellness coaches worldwide.
Follow us






Share your thoughts